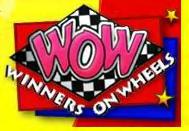 Welcome to WOW Oregon's website!
To learn more about WOW, WOW Oregon, and the Portland Circle, click on the puppy (if you can catch him) or any of the links below.


WOW National | What Is WOW? | Community Service | 4th of July | Sports
Challenges | Believe | I'm A Typical Kid | Photo Album | Snow Skiing
Info on Joining WOW | Meet One of the Oregon Leaders



Email WOWOregon!
The WOW image is a ™ property of WOW National and may not be re-used or modified without express permission

All photos property of WOW Oregon or its members.
May not be re-used without permission from WOW Oregon or webmistress .

Site maintained by

Kelly

last updated: 8/6/02